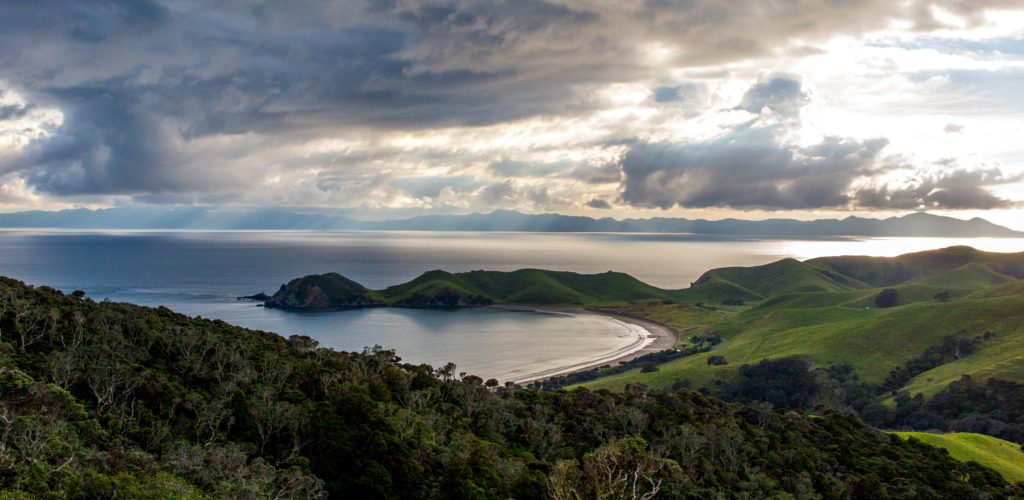 Outcomes
What Rescue Fish means for New Zealand?
A better managed fishery will deliver benefits for all New Zealanders. It will restore abundance, positively affect our economy, the environment and mana whenua. As well as providing food security for everyone.
Restored abundance
Rescue Fish means more fish in the sea and a more resilient marine environment. This is vital as we struggle to cope with the stresses of a changing climate, warmer waters and land based run-off polluting our shorelines.
Rescue Fish means a ban on inshore trawling and dredging so we can have a cleaner marine environment. Using more eco-friendly fishing methods will reduce our collective impact on the seabed, while helping to protect our precious taonga, vulnerable seabirds and dolphins.
Rescue Fish is based on the principle of kaitiakitanga, the guardianship of the resource and the people. To give effect to this principle, a resource rental tax will be applied to every kilo of fish landed commercially. This will ensure every fish taken commercially is valued, and maximum use is made of all parts of the fish. Good quality fish will attract higher returns for the fisher, making more funds available for the development of eco-friendly fishing methods.
Rescue Fish will reduce the amount of fish wasted as there will be limits and controls on fishing activity. Commercial fishing permits will be issued for multiple species, to account for regional abundance and the reality that different species share the same habitat. Non-commercial fishing activity will also be regulated to ensure methods, effort and extraction levels are appropriate for local conditions.
A new Fisheries Act based on a clear set of principles will ensure fish stock abundance and environmental targets are prioritised. Having minimum standards set in law means fish stock abundance is protected from changes at the whim of political lobbying.
---
The economy
Rescue Fish proposes a raft of changes to improve the economic outcomes from fishing. Increasing the numbers of fish in the water and improving the health of the marine environment will make fish more available. This has economic and environmental benefits because it will reduce catching costs and the level of fossil fuel emissions associated with harvesting those fish.
What's more, the Covid-19 crisis gives us a once in a generation opportunity to fix the earlier management mistakes. In the 1990s New Zealand abandoned charging resource rentals, introduced weak limits on fishing that allowed the depletion of fish stocks, and enabled the concentration of quota ownership. 78% of all quota is now owned by 10 entities.
With the commercial fishing industry bleeding cash due to the aftermath of Covid-19 Rescue Fish is a real opportunity to help the industry in its time of need. Help can be provided by buying back the inshore rights to fish. This will help the quota owners to diversify, allow fish stocks to recover, and facilitate the expansion of employment in small-scale, family and whānau fishing businesses based in the regions.
The reduction of flights in and out of New Zealand is likely to reduce export sales of chilled fish and seafood. With tourism numbers down, and fish exports likely to be depressed for some time we need to earn bigger margins on the fish we sell rather than relying on exporting frozen blocks of hoki to commodity markets.
---
A thriving commercial sector
Over the past 30 years the Quota Management System has evolved to a stage where quota shareholders hold all the power, the middlemen clip the ticket and the fisherman or woman doing the hard yards on the water only earns a fraction of what the fish is worth. This encourages bulk harvesting so fish can be caught quickly, irrespective of the impacts.
To increase the abundance of fish stocks we must ban mobile bottom contact fishing methods such as trawling and dredging from inshore waters and sensitive nursery areas. Transitioning to more eco-friendly fishing methods will drive innovation.
Rescue Fish means only regionally based small scale fishing operations will be permitted within the inshore zone. Small-scale fishers are generally in vessels 12 metres or less, and operate long line, drop line, trap and other static methods.
Small scale fishers tend to be place-based, interested in obtaining a livelihood and contributing economically and culturally to New Zealand's regional communities.
Rescue Fish means a thriving coastal fishery capable of supporting small scale fishing operations. These enterprises provide job opportunities for locals and whānau businesses. Being able to catch and process fish locally means a steady supply of fresh fish to local retail outlets, restaurants and families.
Fishing locally also encourages the community to share ideas and develop innovations that suit local conditions and available species.
Having more fish in the sea will enable the development of fishing and water based activities that will also attract tourists to the regions.
---
The benefits for mana whenua
Rescue Fish is a holistic solution to address fish depletion and biodiversity loss.
Rescue Fish will give effect to Te Tiriti o Waitangi obligations to have Māori in a governance role. Māori can then work with the Crown to decide how abundant our fish stocks ought to be to meet the social, cultural, economic and environmental needs of all New Zealanders.
A return to abundance is the key to providing for Māori's commercial, customary and recreational interests in fisheries.
Implementing Rescue Fish means we will have more fish in the water. As fisheries rebuild Māori will benefit from the resource rental generated from the commercial use of fisheries.
Non-commercial fishing, both Māori customary and recreational, will improve with more fish in the water. Māori customary fishing interests will be paramount and are best served by having kai moana readily available in the places traditionally fished.
Fishing to feed the whānau without a permit is classed as 'recreational' fishing. In April 2020 a Horizon Research survey found that over 400,000 adult New Zealanders intended to participate in land-based sea fishing in the 12 months after Covid-19 restrictions were lifted. An estimated 7% of Māori will fish because they need the food, that equates to around 52,000 adults. A return to abundance is the key to providing for mana whenua's interest in fisheries.
Rescue Fish will also reverse the negative impacts of industrialised fishing on Māori. New Zealand was once surrounded by fishing ports that supported thriving communities, local retailers and industries required to service the local fishing shed. Many of these businesses were family enterprises, Māori families who had been on the land for generations. Those families shifted to the bigger towns as the fish was shipped to distant ports and processing plants. As city living becomes more expensive many Māori aspire to return 'home' and would do so if there were jobs available in the regions.
Rescue Fish seeks reforms that will decentralise commercial fishing effort, enable family businesses, creating jobs so residents can fish their local waters and have that catch processed locally.
Ultimately, the benefits from Rescue Fish must encompass both the roles of kaitiaki and the sharing of commercial revenues. With Māori sharing in the governance of our fisheries, taking a long term, multi-generational view will deliver greater future value for mana whenua and an abundance of fish for all New Zealanders.
---
Food security
Rescue Fish means fish for the people. Over 90% of fish taken from New Zealand waters are exported. The bulk export of our fish earns on average less than $3.00kg while the retail price of local fish can exceed $30kg. As protein becomes more expensive and wild fish become scarcer, families have poorer access to nutritious food. This increases the burden on our health system.
Our community needs greater access to healthy sources of protein. With rebuilt fish stocks households can access healthy food and create better health outcomes for families.
Food security is strengthened when many small scale, artisanal fishers are able to supply the local demand for seafood, in preference to having one big vessel contracted and only supplying supermarkets.
Rescue Fish recognises that many Kiwis depend on fishing to feed their families. In April 2020 a Horizon Research survey found that over 400,000 adult New Zealanders intended to participate in land-based sea fishing in the 12 months after Covid-19 restrictions were lifted. Almost 300,000 said they would fish because they needed the food. From the same research an estimated 7% of Māori will fish because they need the food, that equates to around 52,000 adults.
Recent research indicates that over 700,000 adults have lost income due to the Covid-19 Level 4 lockdown. This could have a profound, ongoing effect on people in those households and their ability to afford nutritious food. Fish is a natural source of protein.
Rescue Fish means managing fish stocks at higher levels so that there will be more kai moana available inshore, where people traditionally fish.
Rescue Fish depends on us giving priority to local, healthy and culturally valued food.
GET INVOLVED
Keen to help? Here's how!